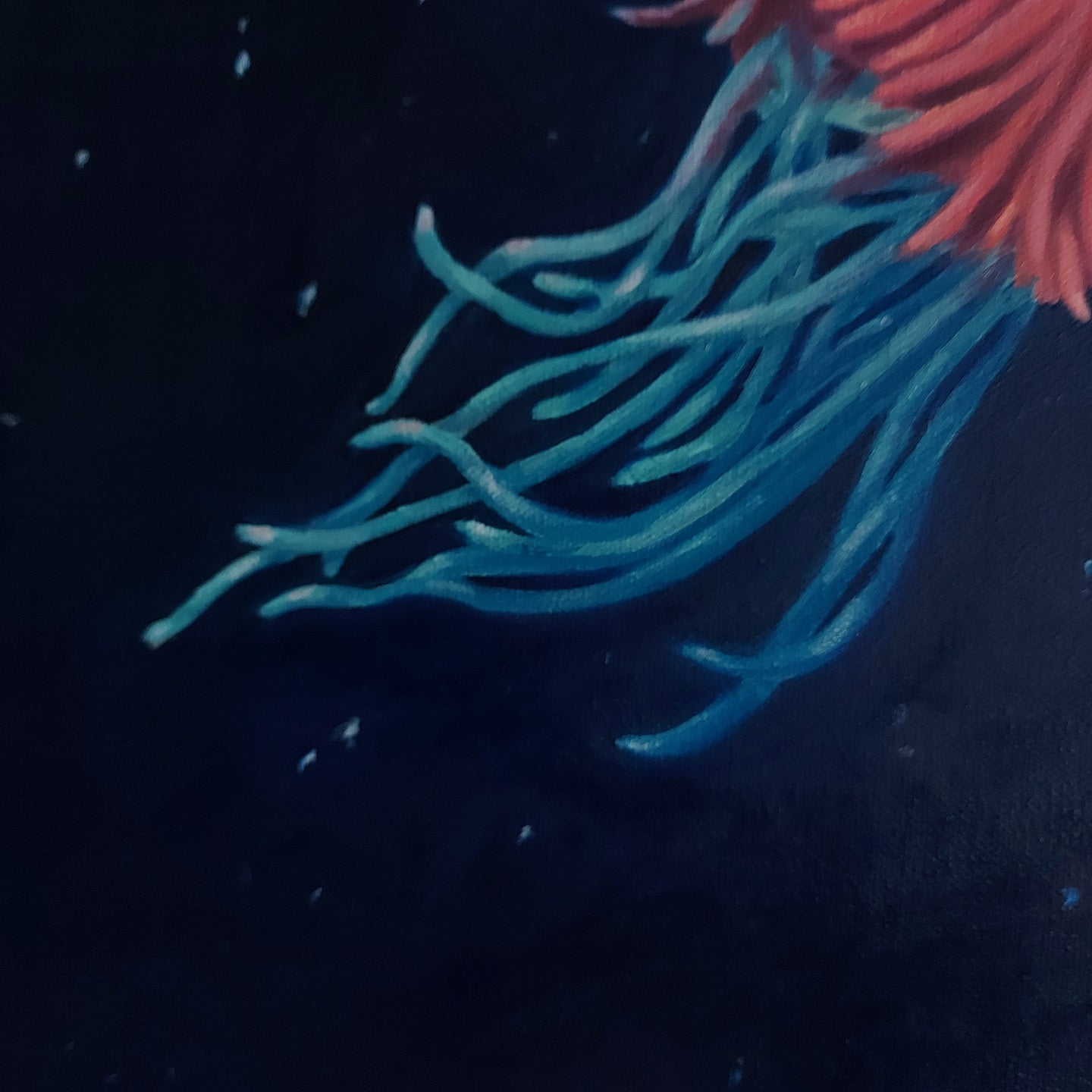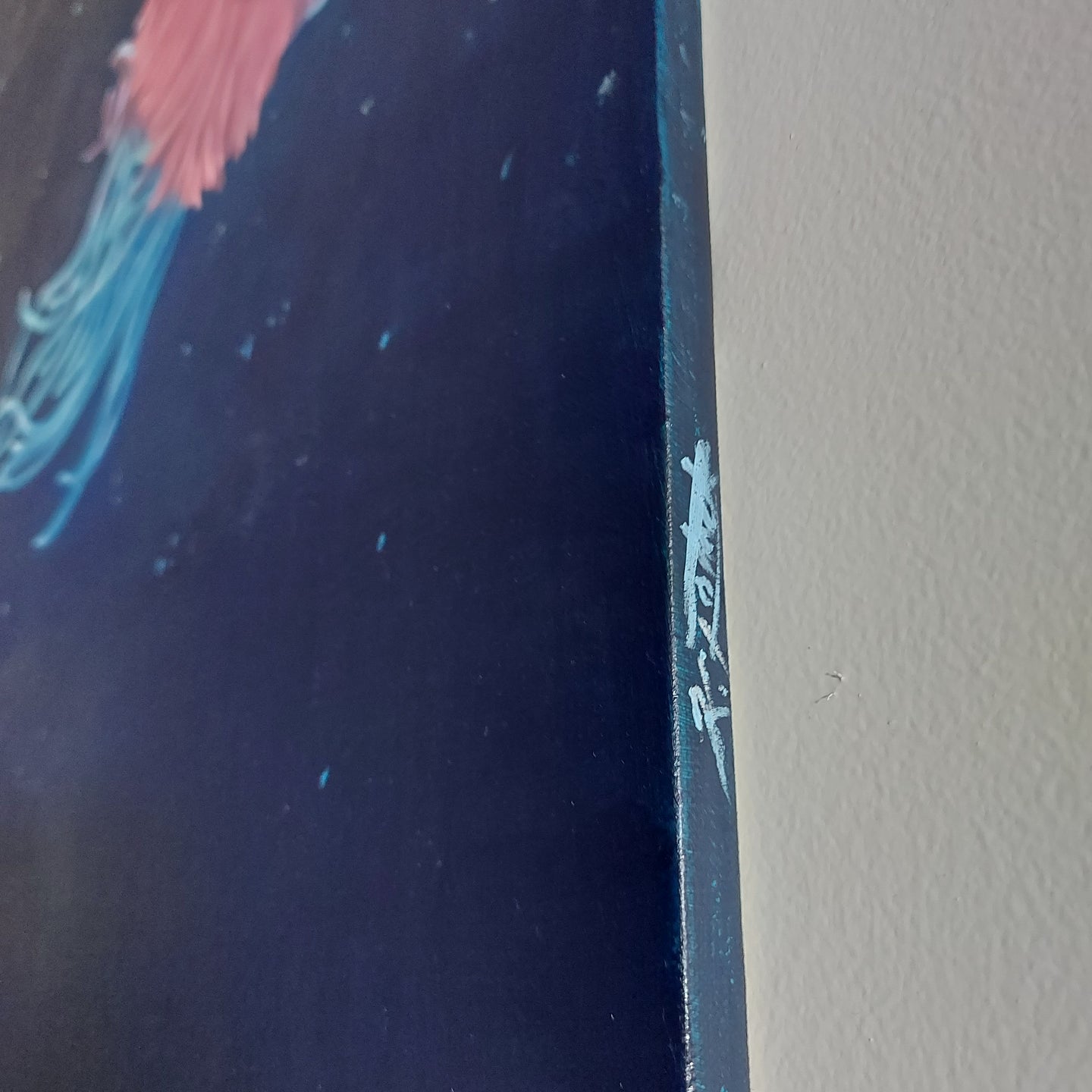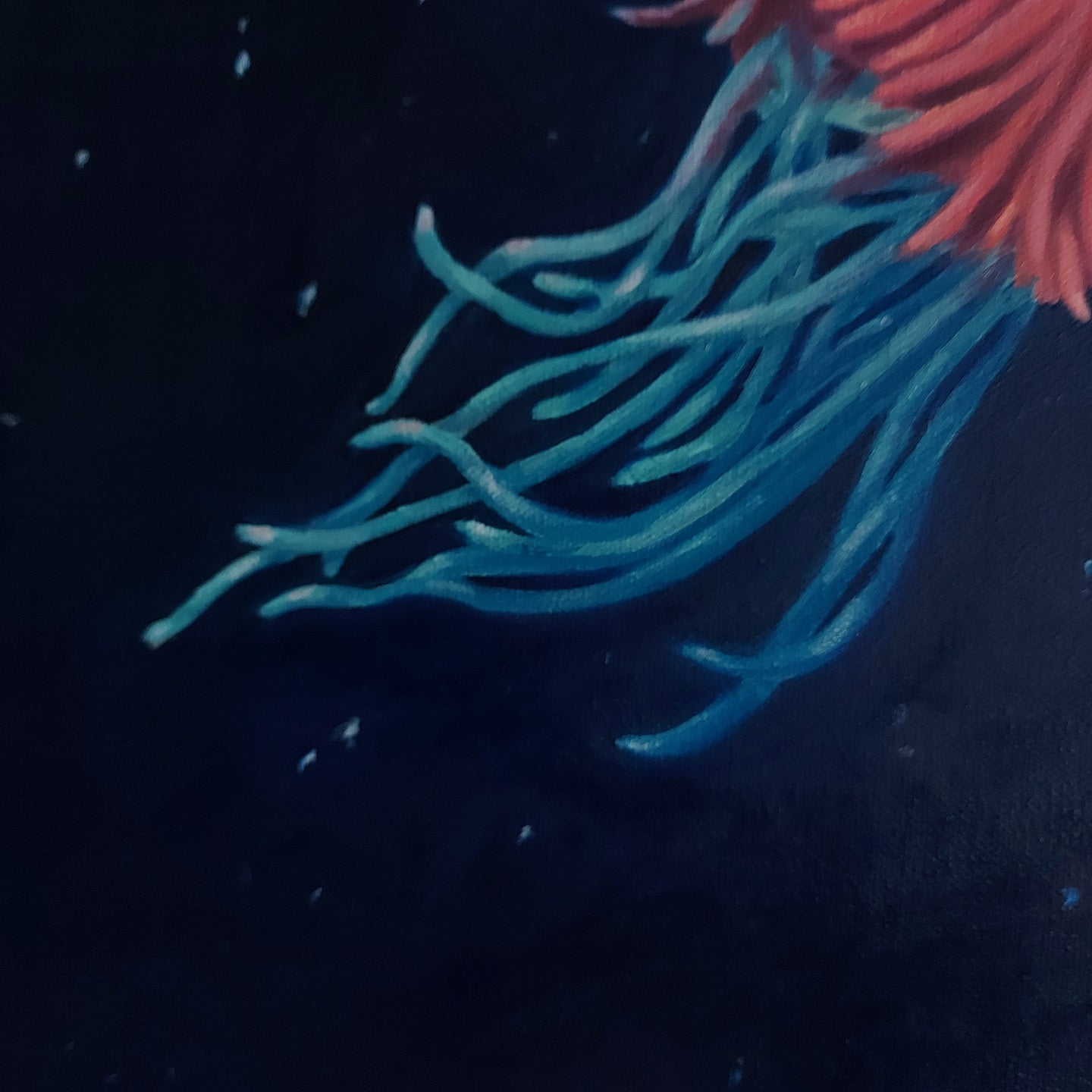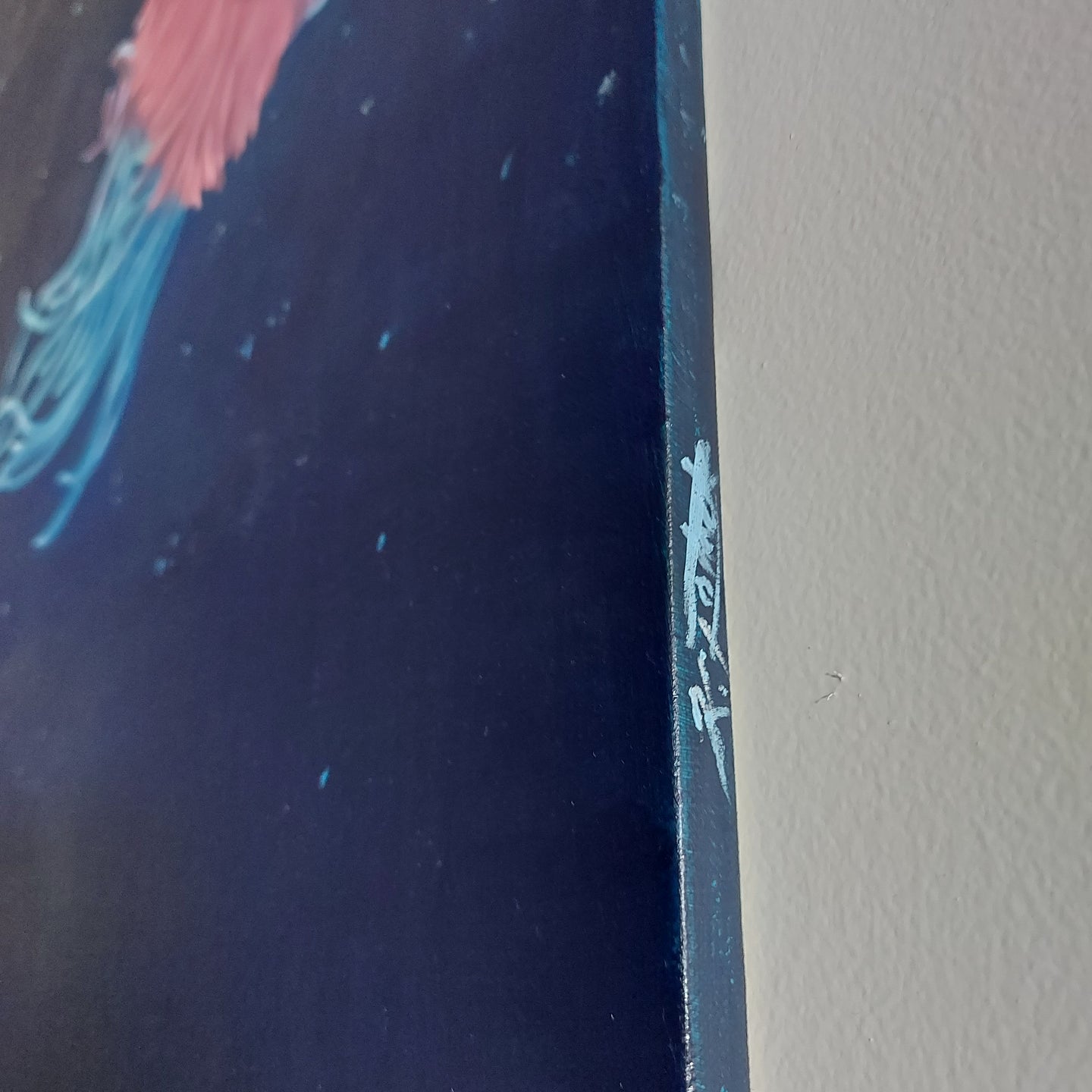 Into the Light
Regular price

$410.00 CAD

Regular price

Sale price

$410.00 CAD

Unit price

per
Dive into the mesmerizing depths of the ocean with, "Into the Light." This captivating original oil painting features a bioluminescent jellyfish gracefully navigating the dark depths of the ocean.
This unique piece serves as a powerful reminder of resilience and inner strength. The radiant glow of the jellyfish symbolizes the unwavering light within, even in the darkest and most challenging moments.
"Into the Light" encourages you to trust your own strength, reminding you that, like the jellyfish, you will prevail and find the light if you keep moving forward.
Bring this symbol of positivity and perseverance into your space, and let it inspire you daily. Each brushstroke tells a story of resilience and the triumph of light over darkness.
Dimensions: 18 x 24" oil on canvas
Hand wrapped with care and ready to ship within 3 business days.
 *Please note this painting will ship on December 10th to allow for the oil paint to dry.
For SHIPPING RATES, click on the "SHIPPING INFO" tab below to learn more.
Shipping Info

Please click HERE to view shipping rates

All orders are well packaged and insured and when possible, recycled materials are used. 

All original paintings are shipped via Canada Post and a tracking number will be provided once your order has shipped.

If you reside in North America, please allow up to three weeks to receive your order.

 

Order Processing:

 

Once your payment is successful, you will receive an order confirmation to your e-mail. All original paintings are shipped within 3 business days.

Once your order has been given processed, you will receive a shipping notification email with an estimated delivery date and a tracking number to follow along.

I look forward to getting your order beautifully packaged and delivered to your home :)
Artist Info

Katherine's work is held in collections around the world. Her work was recently published in the Autumn 2023 Issue of Women United Art Magazine.

"I create vibrant ocean artwork that transports you to a world of tranquility and wonder. My work aims to strengthen the connection with ourselves through vibrant and calming ocean inspired artwork while shifting our focus to the beauty and purity of life below the surface.

The years I spent during my childhood along the Pacific Coast in Lima, Peru are at the root of my artwork while my daily inspiration comes from an ever growing place of self discovery and self compassion.

My travel adventures are primarily focused on marine life exploration which allows me to connect with life below the surface to better understand our world. 

Art and nature are my greatest teachers; they're wise, kind, and compassionate and are always ready to listen and help me reconnect with myself.

Using calming blue hues and smooth gradients to evoke a sense of tranquility, I channel the brightness of my cultural upbringing through bold and vibrant colours. I ultimately hope to create a conversation where we can explore the positive impact that nature's beauty has on us."



Share