HELP THE OCEAN WITH EVERY PURCHASE!
preserve marine life and infuse your soul...
View all
"Your turtle paintings are mesmerizing. You portray them with the dignity and recognition they deserve. I also love the fact that they are shown in their unspoiled natural environment."

"I love my print so much. I am a huge turtle lover and I grew up on the Atlantic Ocean in Newfoundland. I love all marine life! I'm hoping to order another print in the future."

I fell in love with this artwork from the moment I saw it. The creativity, the detail, the unique perspective, and of course, the elephant! Katherine Polack worked with my spouse so he could surprise me with this painting.

Some of the most appealing tropical and beach representations I have ever come across. Awesome service from ordering to pick up, super accommodating and personable. Flawless!

Katherine is extremely professional and a brilliant artist. The gift recipient was thrilled. I own several of Katherine's pieces and she is my go-to for unique and beautiful gifts! 🌻

"I hope that 10,000 years from now, people remember you like Picasso or Da Vinci"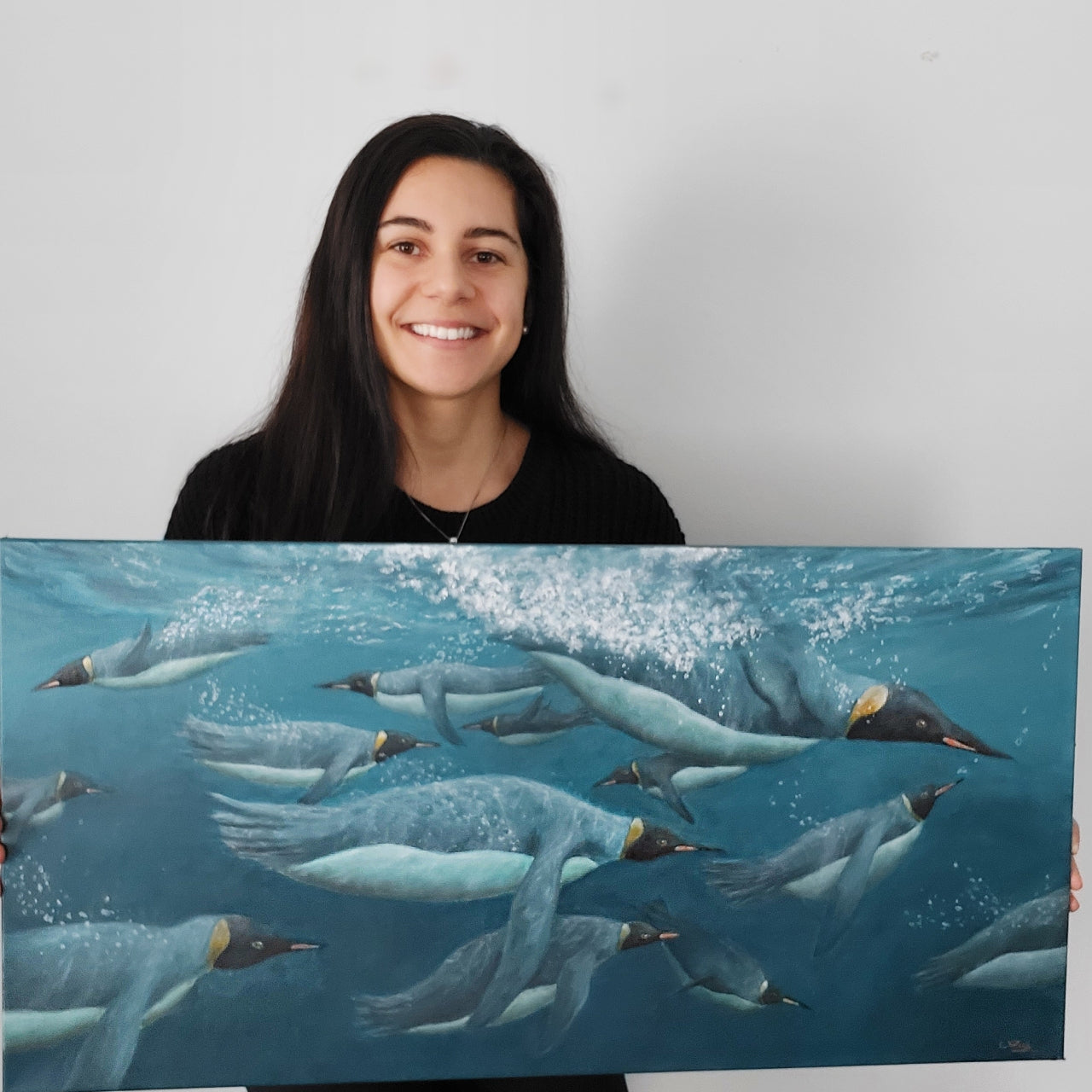 Meet The Artist
Hi I'm Katherine!
Marine life & ocean artist living in Ontario, Canada after spending my childhood along the Pacific Coast of Lima, Peru.
The ocean is at the core of my soul and art is how I channel it. Art has always been a part of me even before I understood the power of what that meant in my life...
READ MORE →
Follow @katherinepolack for more ocean inspired art